A lot of data often causes a lot of chaos. After all, every person and employee thinks differently and stores information differently. In addition, stored documents are often duplicated and then adapted. 
Especially in presentations, small details are often adapted. And suddenly several different versions with file names like PRESI_1, PRESI_2_Corr and PRÄSI_new buzz through the entire folder structure of the company.
To find the correct or latest version, it often takes many hours of detective work. And that costs not only time, but also money! Not to mention the fluttering nerves of the searcher shortly before the next presentation. In order to save resources and spare nerves, presono has the perfect solution!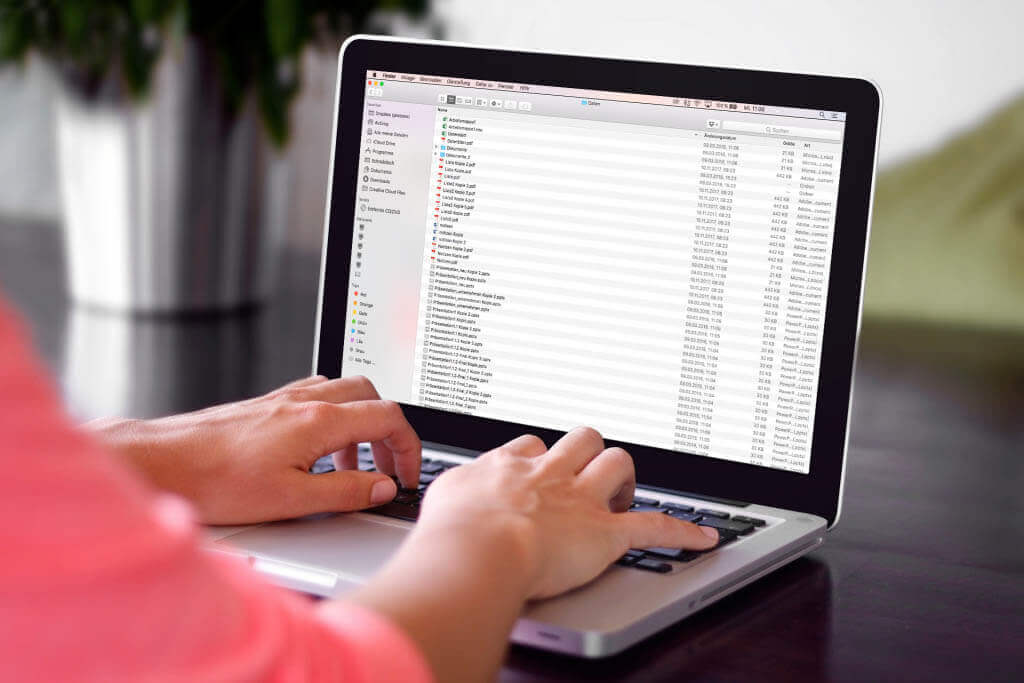 With presono such a data chaos is a thing of the past!
PROBLEM: Every change causes rat tail at work
Anyone who works with presentations knows the problem: individual slides are repeatedly adapted for different customers, industries or regions. Sometimes numbers are adapted, images are exchanged, texts are translated into other languages, logos are updated - and suddenly you find the most diverse versions throughout the company structure.
Not only do you always have to search for the latest versions, but you also have to adapt them separately by hand, save them again and make them available to all employees again. The danger that old versions can still be found somewhere in the folder structure and be used again remains with conventional presentation tools.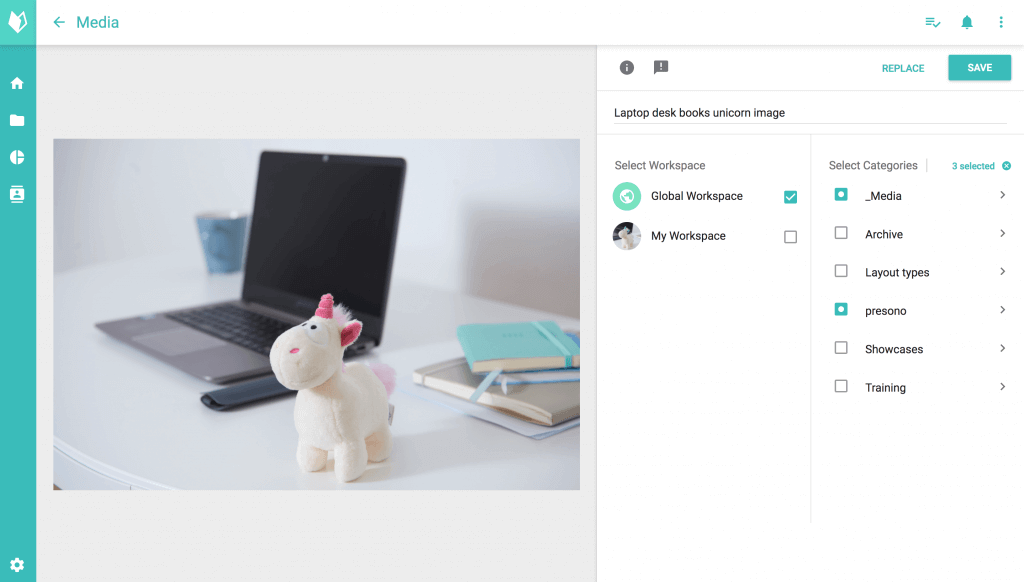 REPLACE & SAVE! With presono you can change a picture in all company presentations at once with a mouse click!
SOLUTION: This is how presono minimizes workload and error rate
At presono all presentations are located in one central place! If a number, a word, a picture, a video or even the entire visual appearance (keyword: logo & corporate design) has to be adjusted, it can be done with a single change!
One mouse click on the button "REPLACE" and the corresponding information will change in ALL presentations in which it is contained. That a wrong or outdated slide appears in a presentation is therefore not possible with presono!
Your advantages:
With presono you have collected all your data securely in one place. Any changes can be saved with just one mouse click and made available to the entire company again. Faulty presentations or duplicates are guaranteed to be a thing of the past!

HERE you will find even more information on how to present even more easily with presono!

Images: iStock, pixabay, presono