Modern, innovative, professional: That is not only us, but also HLW Steyr - because it is the first school to include our presentation and management tool in its curriculum starting in autumn 2020!
Professional presentations are no longer just a part of everyday study and work life, but also a standard part of all teaching. However, the way students learn to present is (still) suboptimal in some cases: just turn on the presentation tool, copy a few bullet lists from the Internet, insert a few pretty pictures and you're done. This is not only yawningly boring, but also does not prepare for the future. Because - not least due to the corona-induced digitalization boom - this requires perfectly executed presentations and a native handling of modern digital communication tools in many areas of life and work.
Training and curricula must be adapted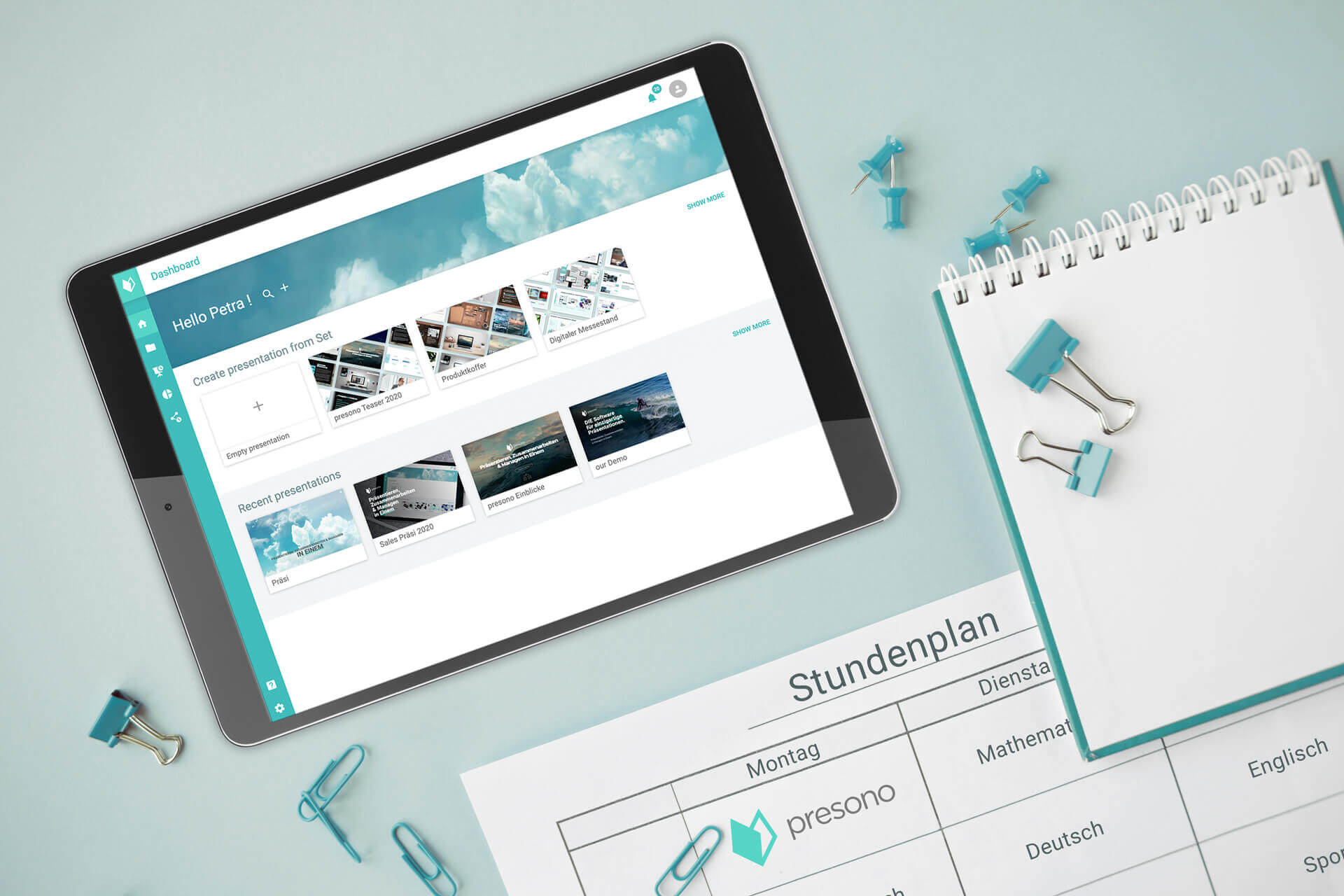 The HLW Steyr has already recognized this and will therefore include presono in the curriculum from autumn 2020. "The use of digital tools is becoming more and more important, as society, the job market and companies are developing rapidly. It is therefore essential to adapt the training accordingly. In order to prepare our students for the future in a practical way, we are now also using presono in addition to familiar software. For us, presono is the perfect tool to integrate professional presentation and management with modern technologies into the curriculum", agree HLW Director Ewald Staltner and HLW Digital Management Expert Veronika Sterrer.
presono equips HLW Steyr with presentation tool
To implement this project, we are equipping the HLW Steyr with user licenses for the students and teaching staff. Because we are convinced that it is extremely important not only for the students but also for the economy to provide comprehensive training in the area of digital communication tools and techniques for the next generation of employees. For this reason, we are very pleased about this joint pilot project, in the course of which we are also happy to network the students of the HLW Steyr with our customers for holiday internships and practical projects.
You can discover HERE what presono's latest advantages and features look like and why they are so important for future employees, especially in the corporate environment!
Would you also like to equip your (university) school with the Next Generation of Presentation? Then please contact us at info@presono.com.