One million Euro TV media volume on the stations of the ProSiebenSat.1 PULS 4 Group for eight percent company shares - that was the deal we were able to close in the 7th season of the PULS 4 start-up show "2 Minuten 2 Millionen" in February. After the show, we agreed on an even bigger deal.
In seven seasons of the successful PULS 4 format 2 Minuten 2 Millionen, hundreds of start-ups have already presented themselves to top-class investors. We succeeded in achieving a particularly high investment in the show with a media volume of one Million Euros. After an intensive phase of negotiations with investor Daniel Zech from SevenVentures - the investment arm of ProSiebenSat.1 PULS 4 Group - we were able to sign the contract and further expand the investment volume from the TV show. "presono achieved a great success with this and is one of the few start-ups among hundreds of participants from seven seasons that managed to conclude a seven-digit investment", confirms PULS 4.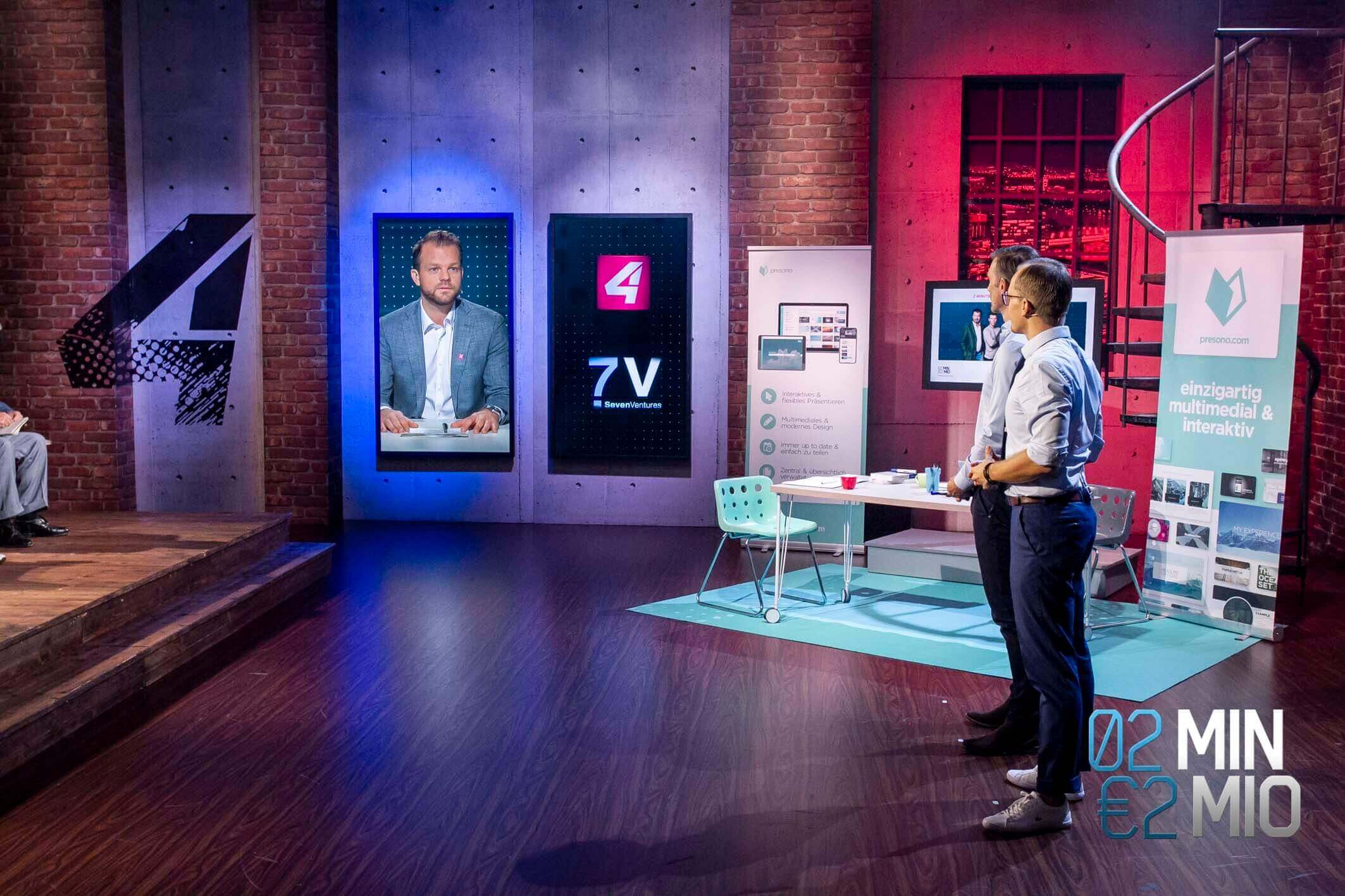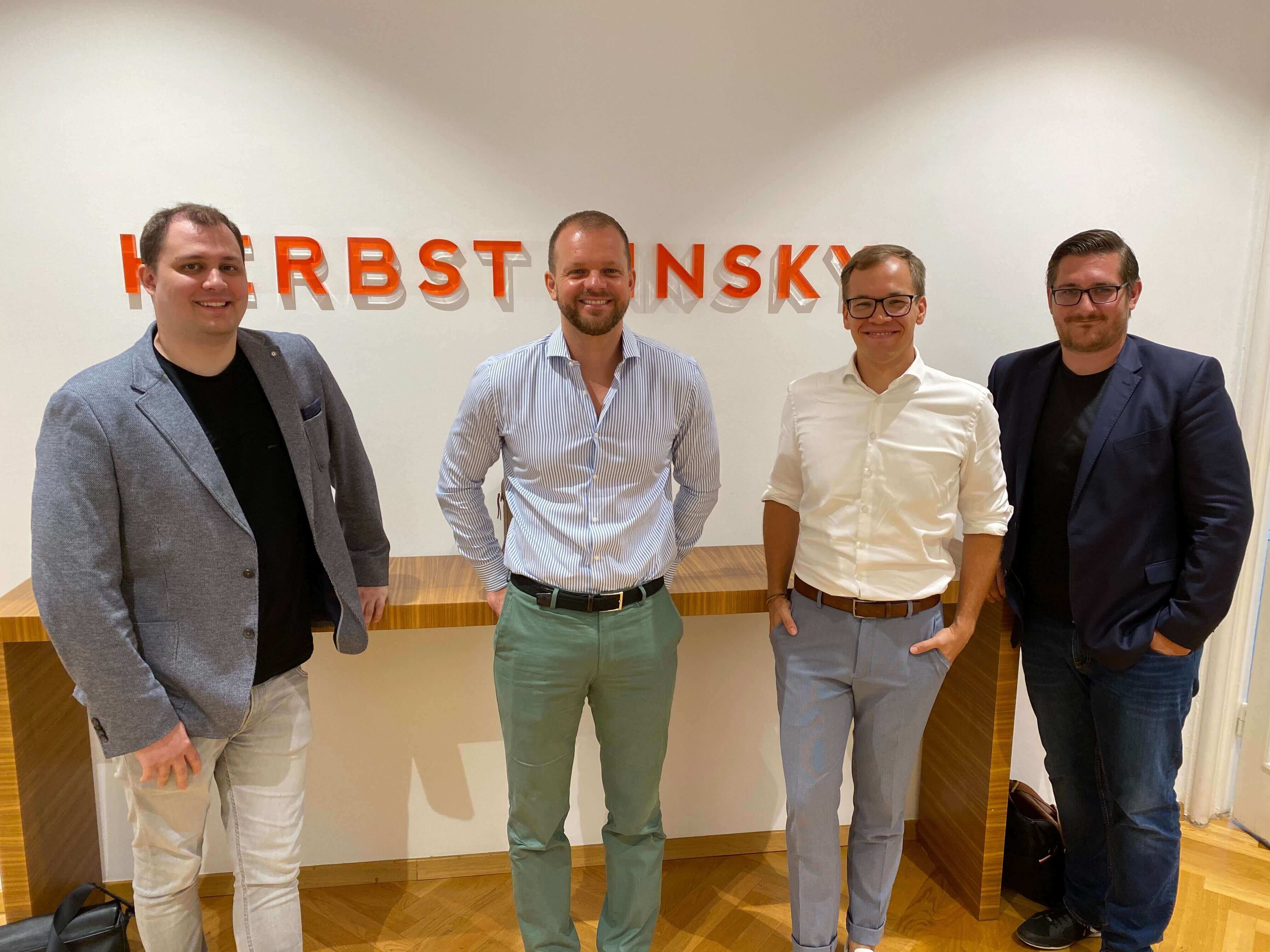 The founding team of presono, Martin Luftensteiner (far left), Martin Behrens (2nd from right) and Hannes Freudenthaler (far right), with SevenVentures director and investor Daniel Zech
Investor Daniel Zech was convinced, among other things, by the cloud-based self-service version of our presentation software and the resulting opening of the B2C area. "Our goal is to make presono as popular as Jimdo - the modular system for websites. In addition to the existing B2B segment, we will optimally support presono's new approach to address end customers through our TV reach. presono's top founding team, the presono software as a USP and the scalable business model give us great potential for further growth," says the SevenVentures director enthusiastically.
With this mega-media investment, which is linked to another major investment round, we now want to boost awareness of our presentation software and expand the self-service version.
More than 30 million presentations are held every day. The potential of our tool is therefore correspondingly large. Thus presono can bring advantages to everyone who presents professionally. This can be teachers, individual entrepreneurs, small teams or companies, but of course also students. We can address this target group perfectly with our self-service solution. We are very pleased that we now have the support of Daniel Zech and SevenVentures and this is an important basis for our marketing and sales focus.
With the start of the TV campaign in autumn 2020, a new era begins, which is guaranteed to catapult us and our users to the next presentation level.
PS: Here you can watch our pitch at 2 Minuten 2 Millionen!