New Functions available now:
Sharing Enhancements
Meta Data in new design
several bugfixes
Sharing Enhancements
When sharing a presentation, there is now, in addition to the already existing options, also the possibility to set the language. Either one of the stored content languages can be selected, or an automatic detection is chosen. In this case, the browser language of the recipient will be used as the language for the presentation/session, if this language is available.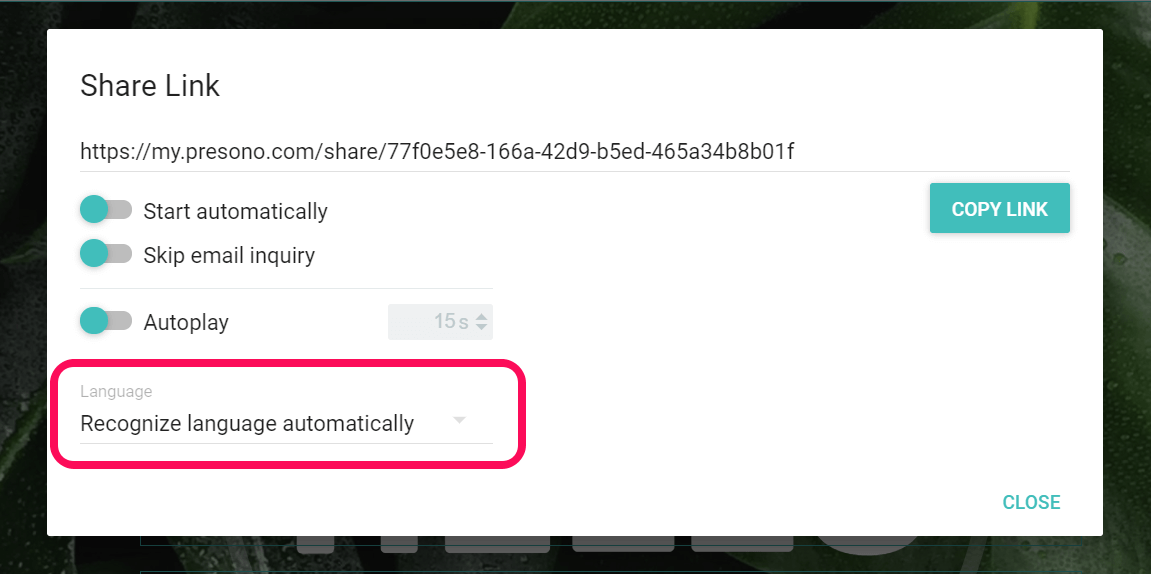 Meta Data in new design
The meta data now appears in a new design and has gained a few additional functionalities. There is meta data for media, sessions, presentations and slides, which all differ a little. The creator as well as the time of creation is now displayed. Additionally the time and the user who last edited the content is visible now. Also the categories as well as the workspace of the content is displayed. The responsibility can be viewed and changed here as usual. Another new feature is the display ID of the content. For slides, the templates used are also displayed, as well as the option to mark the slide as confidential.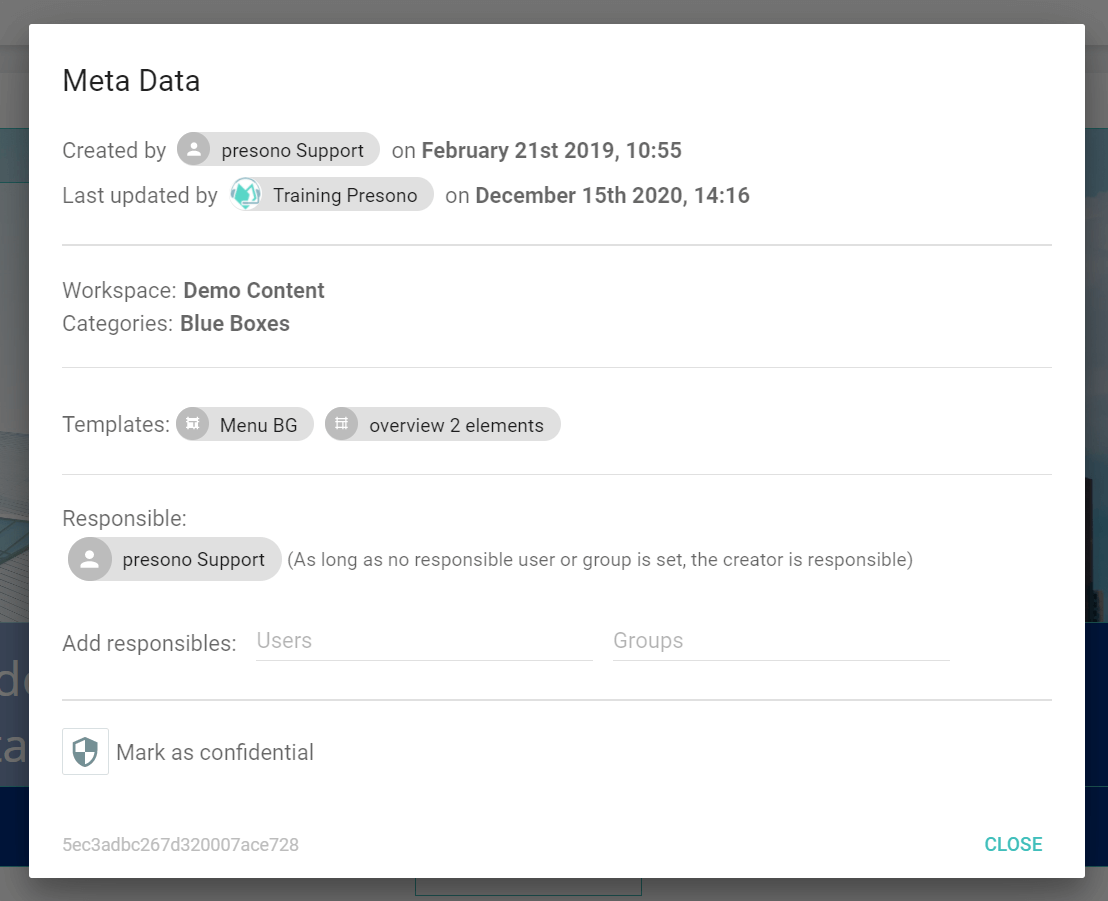 Various bugfixes & enhancements
Description of the time unit in the Sharing Analytics
Improvement of loading time when opening presono for the first time
Bugfixes for text editing
Apps
To use these new functions in the app, an update is necessary. Here you can find the latest versions: