Just as an experienced captain plans a clear route to avoid storms and dangerous shoals, a skilled marketer must carefully plan his presentation to capture the attention of his target audience. Choosing the right tools and tailoring the message to the customer's needs are the sails that catch the wind and move the ship forward. "Die Netzwerkkapitäne" managing director Dominik Fenzl is just such a sailor who, as our new partner, pushes the art of presentation with passion and a pinch of adventurousness. In this exciting partner talk, he reveals which course he is taking, which storms he has already had to navigate around, and what the future of marketing looks like to him.
Ahoy, Mr. Fenzl! "The Network Captains" (NWKT) are embarking on a new adventure: a partnership with presono. How did it come about? Was there a magic moment on the high seas?
Martin Behrens, Managing Director of presono, and I have actually known each other for some time, although rather fleetingly. But the decisive turning point was when I discovered the podcast "Achtung Achterbahn" with Martin Behrens and Hannes Freudenthaler. That impressed me a lot and so I actively got in touch with Martin. Through this contact we eventually became friends and partners.
Why did you decide to expand your course plan in this way?
We had clients who were still distributing printed messages and presentations to their customers. We had already worked on different alternatives for presentations, but were not satisfied with the results. Then we came across presono and started using it with our clients. Now we are all excited and it is much more fun.
In your opinion, how important is the topic of digitalization in sales and marketing and which advantages of presono are particularly helpful here in showing your customers the way into these (new) waters?
Since many of our customers still work in a very old-fashioned way, it is important for us to accompany and actively support them on their way into digitalization. When we create a great website for a customer, we want to make sure that this customer also has an equally great and modern digital presentation option for their own customers. With presono, we have found the perfect partner to support us in this endeavor.
Topics such as personalization and the perfect customer experience are also coming more and more into focus. What philosophies and strategies do you follow to achieve optimal results here?
We try to make everything as simple as possible. My guiding principle is: "At the end of the day, we are consumers, too - and that's why we want our clients' customers to see the presentations as we would want them to see them." We always act from the buyer's point of view, not the marketer's. That's not always easy, but it sets us apart from other competitors because we communicate with our clients at eye level.
AI and automation processes are also becoming more and more prevalent in marketing. What advantages do AI and automation bring from the perspective of a marketing captain?
With the support of AI, it becomes easier to take the helm, as certain tasks can be automated, leaving more time for other important tasks. In this respect, we are glad to have presono on our side, as Martin is undoubtedly one of the leading experts in AI applications in Austria and I am happy to draw on his support and expertise.
Which AI and automation tools are your crew currently using and which ones should definitely be kept an eye on?
I myself use ChatGPT and similar text-based applications. My colleagues tend to rely on Adobe AI and Midjourney. The choice always depends on the specific application.
Curious how you can use ChatGPT in your daily marketing and sales work? Here are the most important tips & tricks!
What is the optimal way from the proverbial message in a bottle to a successfully automated email marketing campaign?
We use emails almost exclusively for communication with our customers and rather rarely for marketing campaigns. Unfortunately, we often forget about our own newsletter. So I stick to what I prefer to do for marketing: make phone calls. It may be a bit old-fashioned, but it works well for us, so we won't deviate from our course for now. Not yet.
Clearly, you guys are true marketing seafarers. But what was it like when you discovered presono? Did you have to sail around one or the other storm or whirlwind?
That was indeed the case. The biggest challenge, or "storm" so to speak, was ourselves. We got in our own way and had difficulty implementing presono in our own company. Even though we knew we wanted it and loved it! After about half a year, we finally did it and went live with a customer right away.
What ultimately fascinated you about presono and motivated you to use this tool?
Our main focus at the moment is on the kiosk mode. We can use it to present relevant information directly from our "cabin" to our customers' screens in sales and meeting rooms or at trade fairs. So for us, the focus is on presentation and this tool allows us to do that in the best way possible.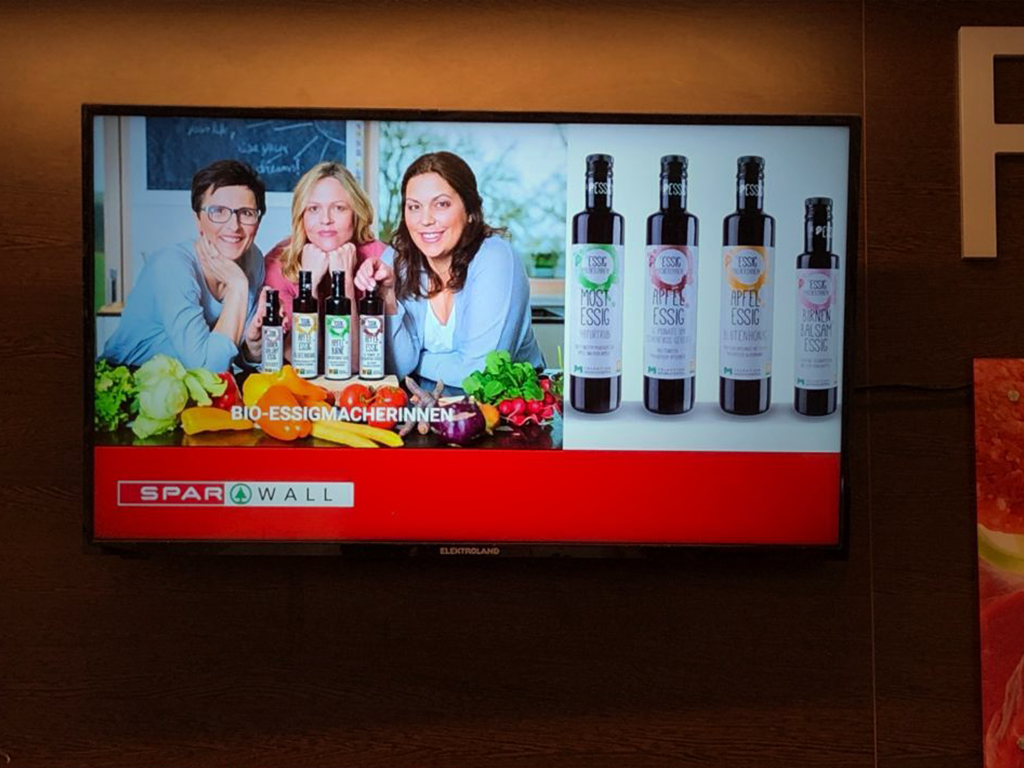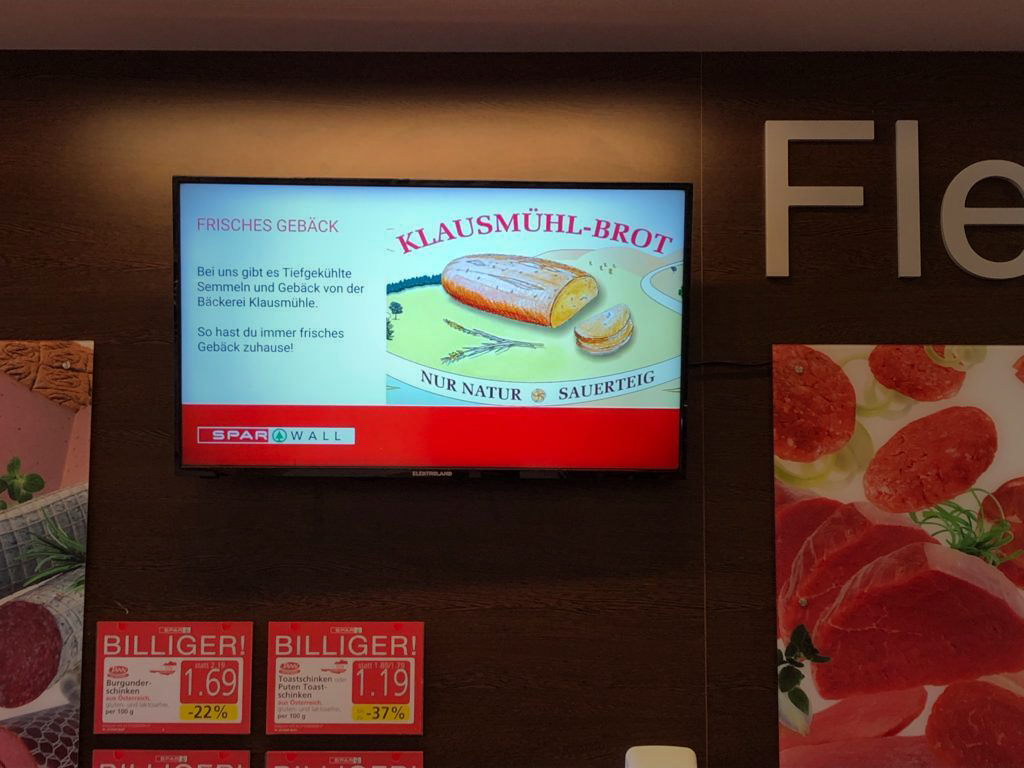 With presono's Kiosk Mode, "The Network Captains" control their clients' presentations remotely.
Now that you're part of the crew, what are the biggest treasures that partnering with presono brings to network captains and what about our tool immediately put wind in your sails?
First and foremost is definitely the friendship that has developed between Martin and me. After that, for me, comes the positive atmosphere at presono internally, which is very similar to ours at NWKT - it's a perfect fit. It is also important that we develop our ideas together, both presono as a tool and NWKT as a company. There is a lively exchange and everyone appreciates the input from outside.
presono has evolved from a presentation management tool to a comprehensive platform for marketing and sales. How are you currently using this treasure chest and what adventures do you still want to experience with it?
Right now, as I mentioned, we are on a relatively narrow path - the kiosk mode. But the sea map still shows us many adventures that we can experience in the deep ocean of presono. However, we are currently lacking the right clients and the necessary time to fully exploit them.
How do you approach agency and client presentations, or rather, how does the collaboration with you take shape when it comes to implementing presentations?
Our clients, as mentioned earlier, are often rather traditional in their thinking, so we create presentations according to their ideas and taking into account their corporate design. After we have created a version, the tuning and customization follows before the presentation finally appears on the screens. In doing so, we enjoy the trust of our clients and have great freedom in the implementation.
Are there any personal no-gos in your presentations? 
Definitely! Jumping wildly back and forth between different topics or arbitrarily changing fonts and sizes are absolute no-goes for me. Such presentations distract me personally and make it difficult for me to listen with concentration.
The world of marketing is constantly evolving. What does marketing of the future look like to you? Which sails should definitely be (re)set here?
In my opinion, the marketing of the future should once again approach people more and not only be guided by short-lived trends, which are often not sustainable anyway. For me, down-to-earthness and communication at eye level are the topics of the future. Of course, we are also prepared to implement current trends if the customer wants us to, but our focus remains an authentic and customer-oriented approach.
If you need support in the implementation of professional presentations, we will be happy to advise and accompany you together with our partner "Die Netzwerkkapitäne" on the way to an optimal result.
In a personal meeting, we will also be happy to show you examples from customers such as NEMAK, Segafredo, Haidlmair, Greiner Packaging, KEBA & EREMA and how they are used in different industries such as plastics processing, gastronomy or the automotive supply industry.
So don't hesitate to contact us or our partner "Die Netzwerkkapitäne"!
Would you like to know what the future of B2B marketing looks like? To point you in the best direction, we have taken a close look at the three most important B2B tools.